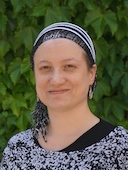 Welcome to Bethune College, a diverse, dynamic and resource-full college on campus.
Many exciting events will occur this year at BC!
The Student Ombuds Services (SOS) Peer Mentors (PMs) have planned seminars and workshops to help you learn more about careers, professional schools, research and volunteering (http://bethune.yorku.ca/events/). SOS PMs also provide peer advising and answer your questions, be they simple or complex. Just stop on by 208 Bethune College, Monday - Friday.
There are many personal development opportunities on campus and we've brought some of them here to you at Bethune (http://bethune.yorku.ca/events/). Learn how to prepare for your exams and manage your time well, or brush up on your résumé and cover letter writing skills or how to impress your potential employers during a job interview.
If you think you need help with your studies, then seek the study hall in 104 LSB, where you will find student Peer Tutors (PTs) who can help you understand the material (check online for the schedule: bethune.yorku.ca/tutoring). Or maybe you need a more structured and organized study session? In this case, look up the Peer Assisted Study Sessions (PASS) schedule for the different Biology, Chemistry, Mathematics and Physics courses (bethune.yorku.ca/pass). These are 90-min sessions facilitated by upper year students to help you understand concepts better.
All incoming Faculty of Science students are assigned a Peer Mentor by Bethune College, if you are unsure who your mentor is contact me and I will help (bethune.yorku.ca/mentoring). Those who are more senior can volunteer to become mentors to first year students.
But what if you are ready to contribute as a Peer Leader in your first year? Well, you have the opportunity to become a Class Representative (CR) for core 1st-year and some 2nd-year science courses (bethune.yorku.ca/classreps). Your CR Program Coordinator will make announcements in class the first week of the Fall and Winter terms.
There are many academic and social events that you can take advantage of at York and specifically at BC designed to help you do well academically and integrate at York. Stay connected at the Bethune College Academic Community Facebook page.
Bethune College is your anchor.
Tanya Da Sylva, College Academic Coordinator,
Bethune College Office: 210 Bethune College
Telephone: (416) 736-2100 x33940
E-mail: bcadvisr@yorku.ca