Abdullah Sultani
Hello everyone, my name is Abdullah, I'm a fourth year chemistry major and I have a weird obsession with food puns (lettuce continue). When I'm not engulfed in my love-hate relationship with chemistry, I try to keep up with the onslaught of superhero movies that come out (I'm the guy that stays until after the credits for every Marvel movie). I also enjoy participating in the sport of basketball (although I am mediocre at best (who am I kidding? I am less than mediocre)). To be the very best like no one ever was (props to whoever picked up on that) in a university setting, you have to maintain a balance between work and play. I understand that this can be difficult to establish, especially in a new environment like York, but it is possible. It all starts with some introspection and setting your priorities. Once your priorities are set, follow them closely and put everything in perspective. I hope everyone finds their balance and experiences all that York has to offer. If you ever want to taco bout anything (ha), come visit the SOS office!
---
Adam Szocs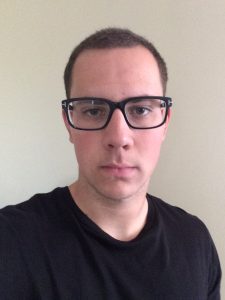 Hi everyone, my name is Adam Szocs. I am in my third year of Mathematics for Commerce, in the Actuarial Stream. University starts off different for everyone and your experiences will differ depending on who you are, how you study and how you go about your life. There is no one "right" path. This is important to keep in mind as well as studying and keeping on top of your school work. I believe it's quite important to get involved as much as you can, even if you start off slow, and push yourself out of your comfort zone, as it brings great rewards. Something to keep in mind during school is that not everything may go perfect for you, or "according to plan", however it's important to stay focused and make up for any mistakes that you may make. Do not allow the difficult times to bring you down or discourage you and remember that there are bright times ahead. I wish you all the best of luck and hope to see you around at the SOS office or campus. Take care!
---
Aisha Nasim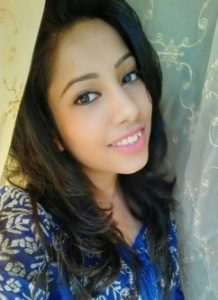 Hello lovely people! My name is Aisha Nasim. I am in my second year of Biology. I love nature photography and blogging. I am part of the mental health team of Health Education and Promotion. This is where I help with raising awareness about mental health on campus and with removing the stigma that surrounds it. Another huge topic we work with is stress management and teaching ways to have a positive mental health and wellbeing. If anyone wants advice or clarification about anything, you can always contact me at ash78633@my.yorku.ca and I'll be more than happy to help. Maybe, you will learn something from me or better yet, I'll learn something from you! I want you to know that success is possible! It all boils down to prioritizing and managing your time effectively. The most important thing you could do is to believe in yourself.
"Our greatest weakness lies in giving up. The most certain way to succeed is always to try just one more time."-Thomas Edison
---
Alia Mazhar
Hi everyone! My name is Alia Mazhar and I am going to my third year of Biology! In my spare time I enjoy reading, binge watching TV shows, and researching all things beauty! The three tips I want to give all first year students are time management, time management, and time management! This is one of the most important skills you will need to have in order to be successful students within University. I struggled with this a lot (and still do) but it's important to know that this is a skill that takes practice and time to master. I encourage you all to actively practice time management (also, the Career Center offers workshops on how to manage you time so definitely check that out!). It feels like just yesterday I was starting my first year and here I am in my third year! With that being said, enjoy your time at university by getting involved because time FLIES!
---
Andrew Castillo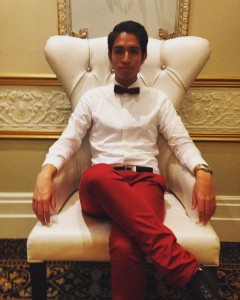 Hey everyone I'm Andrew and I'm currently a second year Biomed major. I started off at SOS as a Class Representative for Math 1505, and decided that becoming a Peer Mentor would be a lot of fun as well. When I'm not busy studying I spend my time watching old episodes of Grey's Anatomy or Law and Order. I also really enjoy eating during my free time and motivating myself to drive to the gym instead of to Starbucks. The transition from high school to university can be slightly overwhelming, but once you get the hang of things its actually really enjoyable, especially if you get involved. So, until you get used to York come by and we can help! If you know how to navigate yourself through York, then just come by and we can talk about some primetime show that's really popular.
---
Aneeshka Vyas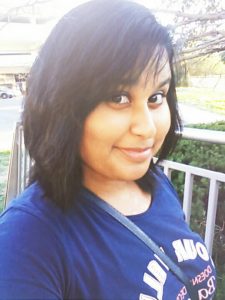 Hello all! My name is Aneeshka Vyas and I am currently in my third year as a Kinesiology and Health Science Major. In my spare time I love singing karaoke with my little brother and binge-reading fitness articles. The first year of university can be very overwhelming with its huge classes and new system, so it's normal to feel a little lost - it's what makes us human :). My advice would be to try go online on our website bethune.yorku.ca to keep up with current events and resources that would be of interest to you and try to attend them. This really helps build a sense of belonging and community. Your labs are an ideal place for making new friends (apart from performing experiments) since the class size is smaller. Lastly, your Peer Mentor always has your back if you need anything! Just shoot us an email and we'll respond as soon as we can. Good Luck!
---
Avideh Khalili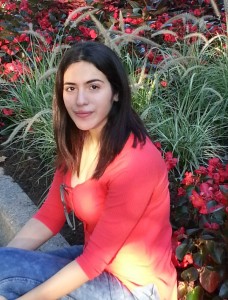 Hi everyone! My name is Avideh (you may know me as Avie) and I'm in my third year of Biomedical Science. Whenever I have spare time, I spend it with my friends and family, go for short walks, and catch up on my sleep! I am here to provide advice and support for first year students with their transition into university. There are many resources offered by Bethune College that can make first year transition less stressful (such as peer tutoring, workshops, PASS, and so on). Also, it's a very good idea to get involved in various extra-curricular activities in order to expand your network and explore your interests. I think by developing good time-management skills, you can create a balance between your social life and academics. All the best 🙂
---
Boris Barron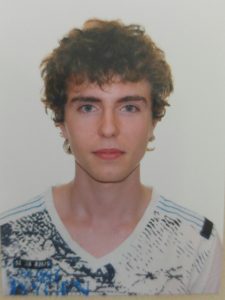 Hello everyone, my name is Boris Barron and I am a 4th year Biophysics Major. I seem to be not as exciting as most people on this list as I am usually quite results oriented; which can be a good thing but definitely makes me stale in comparison. I would say that best way to be successful is to realize your own strengths. After all, you have already completed (at least) 12 year of school and you should know, or be able to figure out, what works best for you. I once attended an event and was surprised by how different the top achieving students were: one never took notes, one always avoids courses with textbooks, and the third sat in the middle of the class and behaved in a manner we attribute to 'a good student'. If you have interest in obtaining volunteering positions, starting a club, or just sharpening your academics please let me know; I have probably been there and it would be my pleasure to assist you in any way I can. Best of Luck!
---
Chanhee Seo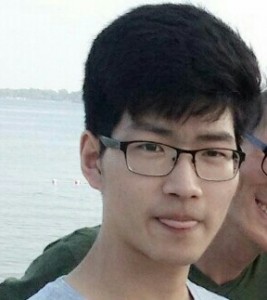 Hi everyone! My name is Chanhee and I am going into third year of Biology and Psychology Double Major. In my spare time, I enjoy watching movies, playing soccer, and spending time with friends and family. University can be a big transition from high school, both academically and personally. So I encourage every first year student to take advantage of all the helpful resources Bethune College has to offer, from the writing centre to PASS sessions, and of course, Peer Mentors. We are always here to listen to you, share tips, and offer guidance whenever you need them. I wish you all the best in your university career!
---
Cindy Tran
Hi everyone! My name is Cindy Tran and I am going into my 3rd year as a BioMed Major. In my free time, I like to read random short stories written by indie-authors since I find them short, fun reads and also because I like seeing different styles of writing. My advice for every first-year student is to try out new things and see what works for you. It could be joining a new club or something as simple as forming a study group with peers. My point is to expose yourself to different things and to see what sparks your interests, that way you look forward to University and make the most of your experience. My future plans definitely involves medicine but nothing is really set in stone as I'm still figuring out what I want to do. Don't worry if you still don't know yet either as I'm kind of like that too. If you ever need to talk the Peer Mentor program at SOS is always here to help, so come and ask away if you have any questions. Good Luck!
---
Clarelle Gonsalvez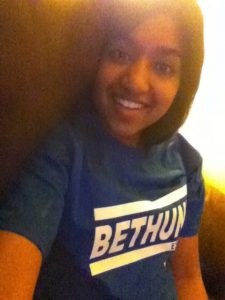 Hi everyone! My name is Clarelle Gonsalves and I am a third year Biomedical Science major. I love exploring the sciences, both in the lecture halls as well as in the lab, but when I'm not studying or researching, I love trying out new vegan recipes, hiking, spending time in nature, gardening (I grew my own corn for the first time this summer!) and reading. I am constantly on the hunt for the next book to add to my reading list (let me know if you have any suggestions). I have been a PASS Leader for CHEM 1000 for the last year and am looking forward to furthering my connection with first year students as a Peer Mentor this year! I believe that time management is major key to success and for me that means using a planner! Scheduling out your day, including both study time and time for yourself, will allow you to feel in control of all the tasks you have to get through. I like using coloured pens and inspirational quotes to make my planning fun and to keep me motivated! Being diligent about scheduling helped me to find time to get involved on campus, and in turn, meet really amazing people and make tons of friends.  I hope you find your time in university both enriching and enlightening!
---
Hello, my name is Claudia and I am currently in my 5th year of Biomedical Science.   Being a student isn't just about getting the marks, so I make sure to always find time for my friends, family and myself. In my free time, I love to cook for my family and this year, my goal is to cook a whole Christmas turkey dinner! I also am an avid reader with Kurt Vonnegut being my favourite author and anything from Marvel comics.  Every Saturday, I volunteer as a stand in partner for Wheel Dance, a non profit organization that provides subsidized Wheelchair Ballroom and Latin dance classes to individuals with ambulatory disabilities.
---
Daniel Ng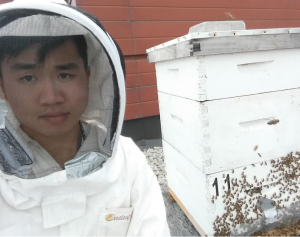 Hi everyone, my name is Daniel Ng and I am a 4th year Biology major. I am very passionate when it comes to sports including soccer, hockey, snowboarding and golf. If I'm not playing sports, you'll probably find me helping out with one of the many Bethune SOS programs. I think that every first-year student should be aware of all the opportunities that can enhance student life. There is a huge variety of clubs available at York University to accommodate every person's interests. I also highly recommend becoming a Class Representative as a first-year student. It's a great way to initiate your involvement with Bethune SOS and you help hundreds of your peers. Make sure you don't make too many commitments when it comes to clubs and programs offered at York University because the academic work piles up! I wish you all the best of luck!
---
Dominique Lee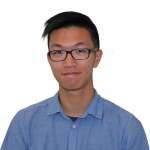 Hello, my name is Dominique Lee and I am currently in my third year! I am in the Concurrent Education program with my first teachable and major in Chemistry, working towards becoming a high school teacher. Despite the need to put in time and effort in your studies and extra-curriculars, make sure you find time to rest, whether that be with friends or on your own! Rest is always needed to re-energize and motivate yourself for the work that is still to come!
---
Fatema Ali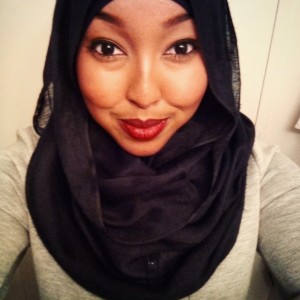 Hi everyone, my name is Fatema Ali, and I am a third year Biology major. I hope to pursue a career in the medical field. In my spare time, I enjoy taking pictures, reading, designing clothes, and spending time with family. I think every first year should try to be involved in the university and pursue their interest not only in academics but also in their social endeavours. I remember how daunting the first couple of weeks at York were and my peer mentor helped me so much with the transition. Thus, I am looking forward to helping you adjust to this huge transition in your lives, as well.
---
Gurnoor Brar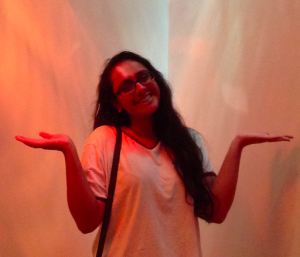 Hey Y'all! My name is Gurnoor, I'm going into my 3rd year of Biomed here at York. This is going to be my first year as a peer mentor and I'm very excited. I can't wait to meet everyone. I am here to provide advice and guidance for students transitioning into university. In addition to being a peer mentor, I am also a Student Ambassador and peer tutor with SOS. I really love York, it's an amazing school. My tip for everyone would be to try to get involved in various extra-curricular activities to meet new people and develop some valuable skills. Remember to take full advantage of all the helpful resources offered by SOS like PASS, workshops, seminars and peer tutoring! Have fun in your first year 🙂
---
Hanad Adan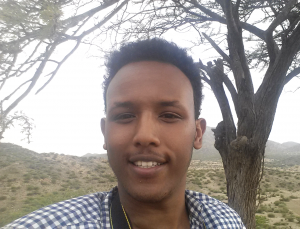 Hi everyone, my name is Hanad Adan and I am a third year Biochemistry major. Currently, I am weighing my options whether I should pursue a career in the medical field, pharmacy or in research. In my free time I enjoy watching anime and reading manga. I also enjoy taking pictures of all the places I've been. My piece of advice would be to try to take full advantage of your time as a student at York. I am now realizing the time here at York goes by so quickly so try to join different clubs or any other extra-curricular activities that might peek your interest. I hope as your peer mentor to ease your transition and connect you to all the resources available here at York.
---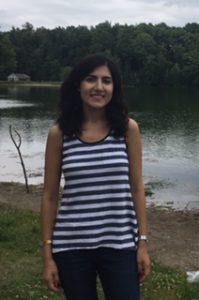 Helia Ghazinejad
Hi everyone! My name is Helia and I am in my fourth year of Biology & Psychology double major. In my spare time, I like to watch movies, read novels and spend time with family and friends. I encourage all first year students to get involved on campus and to take advantage of the great resources available to you, such as the SOS program offered by Bethune College. The transition into university life can be a little challenging at times for every first year student, but know that we are always here to help so feel free to email or come by the SOS office!
---
Jennifer Pritsker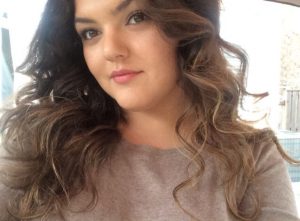 Hey there! My name is Jen and I'm in my second year of Biomedical Sciences. In my spare time, I enjoy spending time with family and friends and catching up on my favourite shows. I became a peer mentor to help first year students in their transition to university life and connect them to the resources that York University and Bethune College have to offer. My advice to first year students would be to get involved at York because this is the best way to make friends and integrate yourself into the York community! Most importantly, don't be afraid to ask for help when you need it and use the resources available to you. The peer mentorship program is in place to guides you through your journey at York and to answer any questions you may have, so feel free to visit us at the SOS office!
---
Hello and Welcome! My name is Jessica and I'm a fourth year student majoring in Biology. Apart from my schoolwork I'm usually hanging out with friends, playing soccer, helping out with the Catholic Chaplaincy at York, and helping out the community with various volunteer services. One tip of advice for incoming students is not only to stay on top of your work but also to de-stress whenever possible. Take breaks often and do enjoyable things apart from classes. Bethune College has many opportunities to get involved such as intramural sports, tutoring, mentoring, and more. Enjoy your time in university because it's actually not all about grades! Best of luck and if you need any help/advice don't hesitate to ask! Jay555@my.yorku.ca
---
Hi everyone! My name is Joo-Young Lee and I am currently a third year Biomedical Science major. I am also a full time foodie and in my spare time I like to bake and watch one too many TV shows. The transition from high school to university can be overwhelming at times but not to worry because there are so many amazing resources here to help you throughout your journey at YorkU. Visit one of the PASS or PT sessions for example and you'll see what I mean! My number one piece of advice is to practice time management… it's harder than it sounds so start by making realistic goals. Also make time for non-academic activities to maintain a healthy balance in your life.
If you have any questions or just want to talk, come by our office in Bethune!
---
Hello everyone and welcome to York University! My name is Josh and I started as an Undecided Major in Faculty of Science, but now I am going into my second year of Biomedical Science program. I really love playing sports especially when the weather is nice but I also love watching movies during my free time. I know transition into first year could be hard especially if you don't have older siblings to help you and guide you. So I hope I can be like a brother who can help you and guide you with school! My tip and advice would be to not seclude yourself or be closed minded towards other people. Although studying is important, having to withstand the stress and pressure from school by yourself is a heavy burden that you don't have to carry alone. Also, enjoy school! Don't be afraid to try out variety of extracurricular activities because you will cherish those memories in the future. Don't forget that we are here to help you! So if you have any questions or concerns, please don't hesitate to come ask me or any other Peer Mentors. I wish you all the best in the upcoming year!
---
Joshua Torchia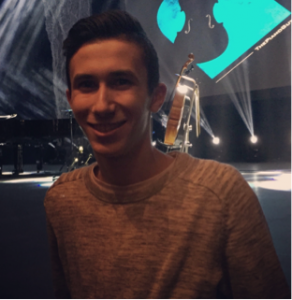 Hello everyone! My name is Josh and I am in my third year as a Biology major. In my free time, I enjoy playing sports, listening to and playing music, and exploring everything nature has to offer. A tip that I have for incoming students is to get involved with Bethune College as much as possible! By participating in clubs, councils, and intramurals (to name a few), you will provide yourself with an outlet to not only foster new relationships, but give yourself a break from studying as well. This time away from studying will give you the opportunity to interact with others, and will also indirectly improve your time management skills while organizing your day. Myself, as well as all of the Peer Mentors, are here to assist you in any way possible, with the overall goal of creating a successful transition into university. With that being said, don't hesitate to ask any questions, we're here to answer them! Together, we can make this transition seamless and enjoyable. All the best, and I look forward to seeing you throughout the year!
---
Luke Chung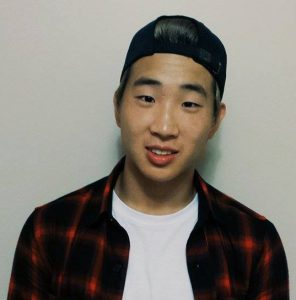 Howdy yall! My name is Luke and I am in my fourth year of the Biophysics program. Besides my interest in science, I also enjoy hip hop dance. I find that it is a great way to stay fit, relieve stress, and meet new people, which is what I believe everyone should strive to do. I owe my success to being involved in dance so definitely try to search for your own interest that can help you power through university. Although academics is important, I believe that there is much more to attending university. I live by the statement that your university experience is what you make of it. You are surrounded with opportunities and all it takes is trying a few new things to meet your future best friends and to find out what you truly enjoy. Best of luck! Remember, we're all in this together~
---
Pankaj Puar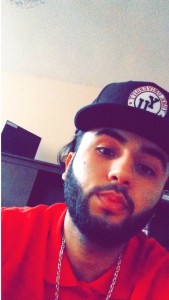 Hello Everybody. My name is Pankaj Puar & I am going into my 3rd year of Biology with a minor in Business studies. I am part of various student clubs across campus & love getting involved. I also frequently watch TV shows, I am currently rewatching the entire Friends series while keeping my physical activity up with weekly visits to Tait Mackenzie gym! Aside from fun, I enjoy learning about cells and the human body, hoping to make it into Medical School one day. My biggest tip I could offer is to keep up with readings - extremely important, can't stress it enough! If you ever need any help, don't hesitate to contact me or any of our other peer mentors 🙂
---
Patricia Augustin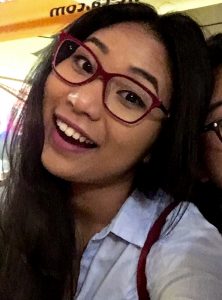 Hello everyone! I'm Patricia Agustin and I'm currently in my 4th year in Biology. I aspire to get into the health care field especially in the field of nursing. When I was in first year, I didn't know what I wanted to do or even what my goals are but the people from Bethune helped paved the way to my future career path. My advice to first year students is to be proactive with your studies and get involve with all the programs that Bethune and York has to offer. It will make your university life even more vibrant by meeting new people, networking and exploring new boundaries. Who knows, maybe you'll stumble upon something like you never considered before, whether it's a new passion or a career aspiration.
---
Rohit Rehan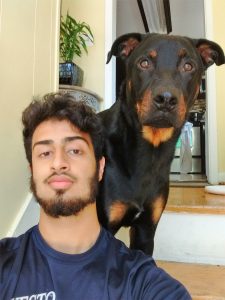 Hey everyone, my name is Rohit and I'm a fourth-year student doing a Major/Minor in Biomedical Sciences and Psychology, respectively. In my spare time, I avidly partake in sports, listen to stand-up comedy, or play with my dog, among other things. I advise all students, incoming and continuing, to focus on all aspects of their lives – not just the academics. It's important to have good grades, and you should definitely be trying your best to make it happen, but try not to sacrifice your happiness, health, or mental well-being along the way. Reach out to the resources available to help you, get yourself involved in the community, and enjoy your time here at York University.
---
Saja Abid Al Hadi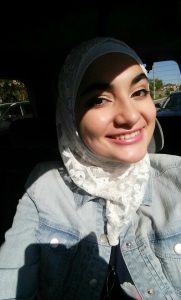 Hi everyone, my name is Saja and I'm a third year Biology student. After seeing the dedication and help the peer mentors provided to me in my first year at York I was in awe of them, especially since I was experiencing a significant change like all other first year university students and needed answers to many questions. Therefore I decided to become a peer mentor in hopes that I can provide to my mentees what my mentors provided to me. My advice for first year students is to never underestimate the power of having a companion on your side in your university journey, whether it be to complain to them about a course or to borrow their notes, friends are an essential part of your success.  Get involved and don't be intimidated by the new environment, we're here to help so if you have any questions, comments or concerns drop by the SOS office. Good luck and have fun!
---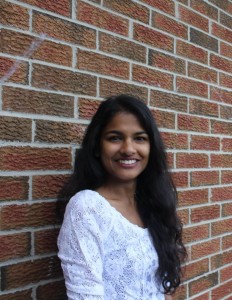 Saloni Phadke
Hey everyone! My name is Saloni Phadke and I'm a second year Kinesiology student. In the future, I hope to have a career in a health related field. In my spare time I like to go to Astronomy club events on campus, volunteer at Toronto General Hospital and keep up with all my favourite TV shows. My advice for first years would be to not be afraid to ask questions! There are many great resources available on campus for you such as SOS peer mentor office hours so don't hesitate to ask questions!
---
Sami Tarazi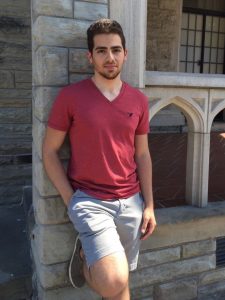 Hello people! My name is Sami and I am an international student currently in my second year of Computer Science. I speak Arabic, English and a bit of French (still learning). Last year, I started off as a Biology major because I am passionate about animals and life in general. But, as the year went on, I switched to Computer Science as I felt like it better suited my lifestyle. Aside from my love for solving challenging problems, I love travelling and discovering new cultures. In my free time, I watch movies and I work out at the gym. When I first came to York I thought it is all about grades but I was wrong! University is the perfect place for self-discovery and for you to grow as a person. My advice is do what you have always been afraid of doing! At first, you will feel stressed and uncomfortable. But sooner or later, you will become a changed person! So go head and challenge yourself to become the person you have always dreamt of becoming.
---
Sara Wasef
Hello everyone! I am Sara Wasef, a second year student with a major in biomedical sciences and I also trying to earn a French bilingual certificate. One thing that I always found helpful to remember is not to be discouraged. Especially if you're in first year, you will have difficult days and may potentially face failures. It is very likely. But that does NOT determine where you end up. Always look try to look beyond this quiz, or assignment you have done bad on. Take a breath and carry on, you made it here for a reason. Another thing I would also love you to know is that Bethune is a beautiful organization. Being part of the team, whether it was being a class representative, peer tutor or peer mentor, I always felt included and rewarded. I highly encourage you all to get involved on campus. You make friends, build connections, and have a chance to establish and enhance your identity. And believe it or not, I found that the busier you get, the more you accomplish. Finally, along the way and throughout the year, never hesitate to ask questions. Good luck with your studies and I hope to meet all of you! 😉
---
Shabnam Ullah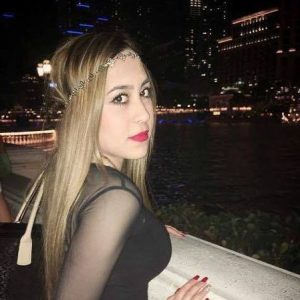 Greetings! I am Shabnam and I am a third year student in the biomedical sciences. I'm excited for the future because I cannot wait to be able to put into practice what I've learned and to serve my community at a higher level! Every great start and goal starts with a vision. Once you infuse extraordinary and positive thoughts into that vision, it will seem so appealing to you that you will not stop at anything until you achieve it. I'm trying to tell you that success is not attained simply by intelligence but it starts with a vision and a plan. A dedication to persevere and to get up when you fall. In university life we are constantly falling and it's up to us to get up and keep moving forward. Do things you enjoy, be well rounded, and make sure you build a strong support system. Getting involved in the York community is the first step to this and definitely helped me!  And, don't underestimate the power of working out. The mere act of moving your body helps you change your physiology and hence change your state into a positive one. University life is all about learning, so never give up!
---
Sharan Johal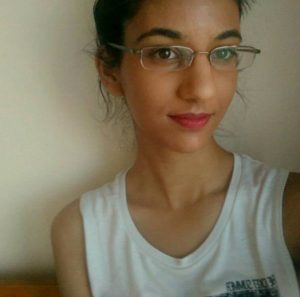 Hello, everyone! My name is Sharan Johal and I am currently in the second year, majoring in Environmental Biology and minoring in Environmental Studies! In my spare time, I like to read (almost anything), catch up on TV shows and movies from my ever-growing list on Netflix (currently Breaking Bad!), and taking naps. In my first year, I found that using the resources provided by Bethune College helped me in a lot of different ways, whether it was academic (attending PASS sessions for classes and approaching Peer Tutors for help), or for general information (from the weekly Wednesday seminars offered and asking for help from the SOS office). It is very easy to get involved at YorkU, which helped in the high school to university transition! Good luck, and don't forget to stop by the SOS office if you have any more questions!
---
Hi everyone, my name is Simran Purewal. I am in my fourth year pursuing a double major in Biology and Psychology. I think that every first year student should get involved at York by joining different clubs and finding a place where they excel and meet new people. There are many programs that SOS offers that are very helpful and will make your first year a blast! Don't hesitate to contact your peer mentor if you have any questions and remember, university is tough but is also super rewarding and fun!
---
Simrat Soni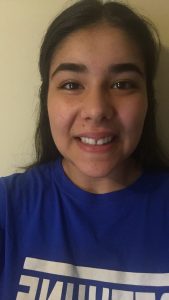 Hey, Everyone! My name is Simrat, but most people call me Simi. I am a 2nd year in Biology and Kinesiology.  I still remember walking onto campus my first day. I was nervous, overwhelmed and mostly lost. I kept a map on my phone for the first three months to prevent accidental detours just before class. One thing that helped me adjust into the new pool of university life was getting involved. York has many different ways to get involved; you will find something you like. It may be scary and new, but I promise it will all be worth it when you are swimming in the pool of university life. You will meet new people and create new stories. If you have any question, or just want to say Hi, send me an email or drop by the SOS office in Bethune College.
---
Siya Khanna
Hi everyone, my name is Siya Khanna and I anticipate to graduate in the year 2017 as a Kinesiology major and Biology minor. In my spare time I like to go out with family and friends, as well as catch up on some of my favourite TV shows. My advice for first year students is to find a good balance between school and extracurricular activities. York University has a very welcoming community that you should take advantage of through joining clubs and such since it'll not only help you meet a lot of people, but also guarantee the best first year experience. The transition from high school to University can often be a tough one for most people so don't be afraid to ask your peer mentors any questions. We're here to help and make sure you have settled in well!
---
Vrati Mehra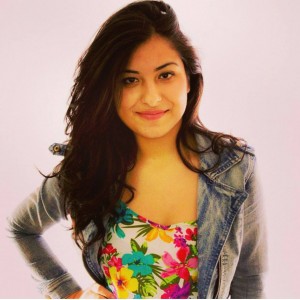 Hi everyone, my name is Vrati Mehra. I came to York University as a Theatre major and a Biology minor because of my combined interest in the performing arts and sciences.  I then switched to BSc Spec Honours in Kinesiology and Health Sciences because I wanted to learn more about the human body from a kinaesthetic point of view and better understand the workings of the Canadian health system. Outside of York I work as a Theatre program assistant and teacher. In my spare time I choreograph and dance in and outside of YorkU, volunteer around the city and watch movies. My advice to first years would be to challenge your limits by exposing yourself to a new activity or skill set every semester/year. This university has a lot to offer if you come with an explorative attitude and a passion to learn.