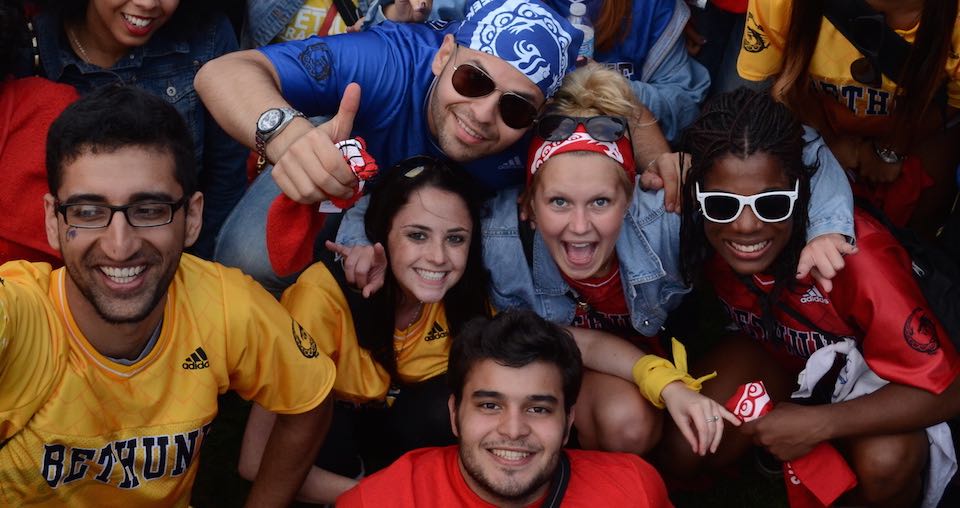 Student Orientation
Student Orientation at York consists of two parts: York Orientation Day (which includes Bethune's Academic Orientation and is mandatory), and Social Orientation (a.k.a. Dragonweek) which is optional.
York Orientation Day/Academic Orientation
We want you to have a smooth transition to university life; therefore we have planned this orientation to help you succeed at York. We will introduce you to the academic services, social activities, recreational activities and facilities available to you, both at Bethune College and throughout the University. We want to help you make connections. We want you to feel at home.
More details will be available later this year.
When  is on Wednesday Sept 6, from 1:30 to 8 pm.
Cost York Orientation Day/Academic Orientation is free including supper.
Please register (once you've created your passport York account).
Dragonweek
DragonWeek is Bethune College's Social Orientation/Frosh Week for Science students and runs from Saturday Sept 2 until Sunday Sept 10.  More information and registration will be available in July at dragonweek.ca.
Contact Us
If you have specific questions about academic orientation or have dietary/mobility special needs, please contact us at bcorient@yorku.ca.