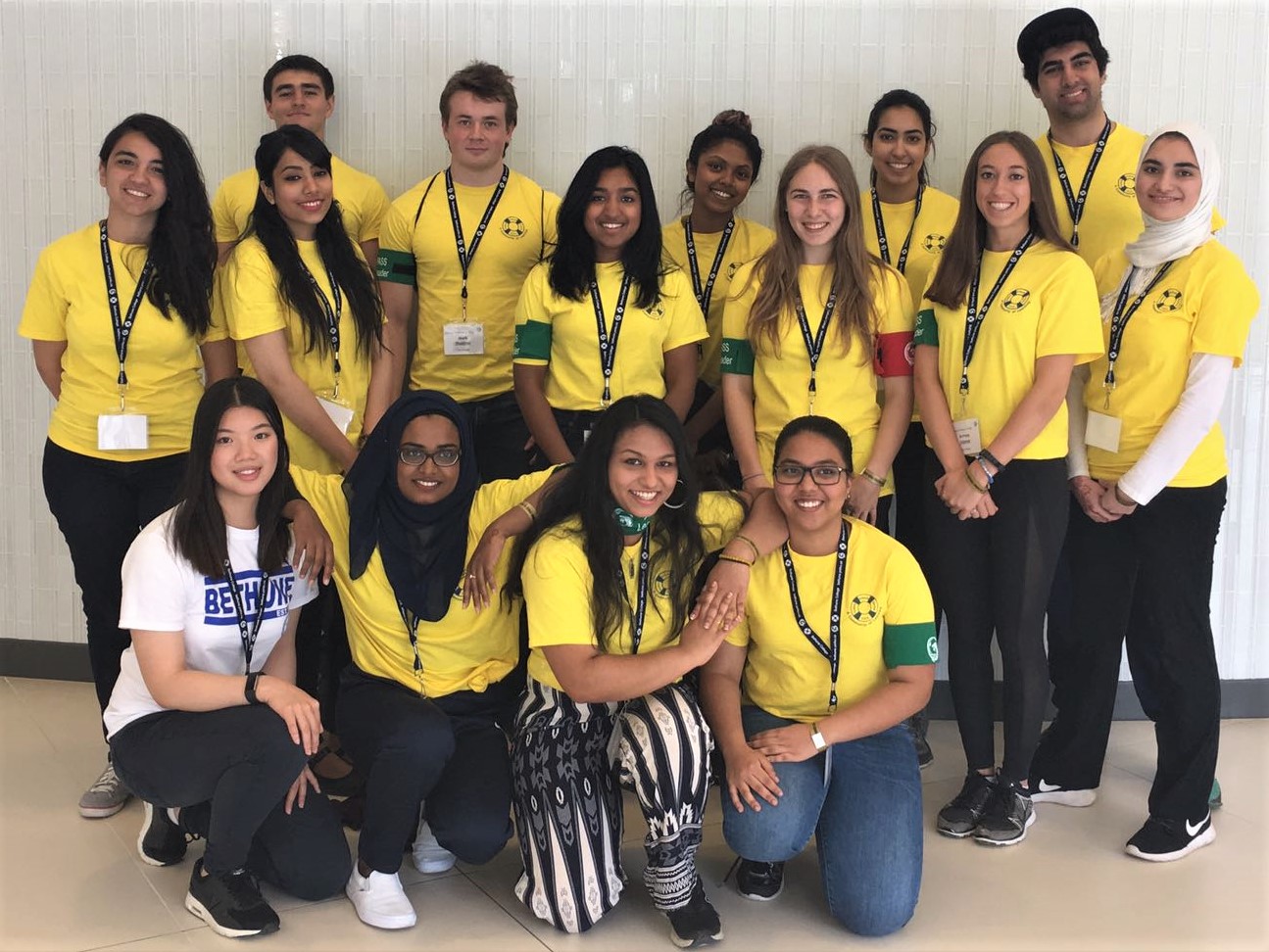 Peer-Assisted Study Sessions (PASS) are facilitated study groups: voluntary, regularly scheduled, informal review study sessions in which students compare notes, discuss readings, develop organizational tools and predict test items. Students work together to learn how to integrate course content and study skills.
PASS are facilitated by "peer leaders", students who have previously done well in the course and who attend all class lectures, take notes, and act as model students. Unlike TAs, PASS Leaders do not re-lecture course material or solve assignments. Instead, they help students structure and prioritize their study routine, so that they can get the most out of their study time. PASS Leaders encourage students to work as a group to improve their understanding of the course material.
PASS for Summer 2018
- PASS Sessions are held during the strike for the following courses listed below, please check the Facebook group for information on the corresponding course to see the most up to date information regarding PASS activities.
- Bethune College remains open however many other SOS services and programs are suspended during the strike.
- PASS Sessions for the S1 term end on July 6th
- PASS Sessions for the SU term continue until August 17th.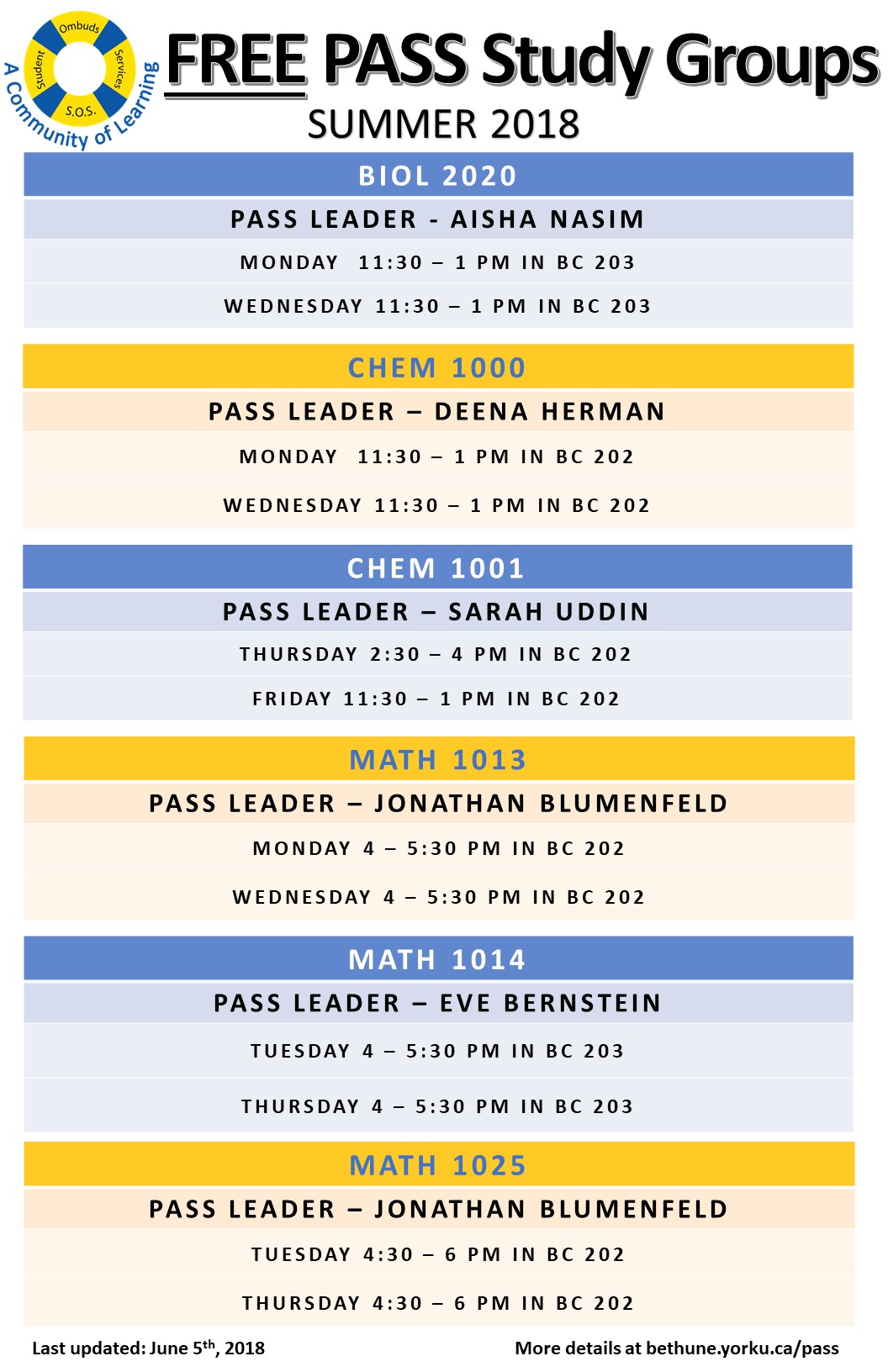 If you have any questions or concerns, please email inquiries to the PASS Program Coordinator at bcpass@yorku.ca.