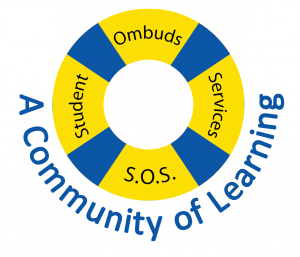 Student Ombuds Services (SOS) is Bethune's academic student organization that provides free peer academic support services to York students. SOS provides a broad range of services, some targeted at incoming first year students.  We understand how difficult the transition to university can be and we are here to help.
We are recruiting!
Peer Tutors, Peer Mentors, and PASS Leaders are needed for Fall-Winter 18/19. Peer Tutor and Peer Mentor are volunteer positions while PASS Leader is a paid CLAY position.
Peer Mentor applications are due August 12th by 8pm. Position description and application instructions can be found here.
Peer Tutor and PASS Leader applications are due August 5th by 8pm. Position descriptions and application instructions can be found here for Peer Tutor and for PASS. If you are interested in both positions you can apply for Peer Tutor and PASS Leader at the same time.
We are recruiting Peer Tutors for first and second year Science and Engineering courses, and PASS Leaders for MATH 1014, 1505, and EECS 2030.
Our Programs
PASS Informal, structured, facilitated study groups
Peer Tutoring Free one-on-one drop-in tutoring
Peer Mentoring is provided to all first-year incoming students in the Faculty of Science. Peer Mentors also provide Advising to all York students, Monday to Friday in BC208.
Class Representatives strengthen ties between professors and students in the classroom and help keep their peers on track by organizing study groups.
Student Ambassadors Successful students who educate prospective students and their parents about science programs at York University and about the benefits of attending York. If you are a Faculty of Science student and want to be a Junior Ambassador apply here.
Junior Fellows Graduate students and alumni SOS Peer Leaders who guide and advise upper-year Bethune College students about their future aspirations
SOS Wednesday Evening Seminars join us EVERY Wednesday evening from 5:30pm to 7:00pm in 320 Bethune College to learn about professional schools, career options, research opportunities on campus, and much more! Bethune College Peer Leaders present seminars, workshops, or open discussions over refreshments every Wednesday.