York is a big university. This means that you have lots of choices for disciplines and programs. Unfortunately, it can also be a little intimidating at first. Colleges exist to help make a big university feel small. They are a place to study, hang out, and participate in a smaller, more intimate setting. They are a place where you can feel at home.
Every undergraduate is assigned to a college when they enter York based on either their program of study or the residence that they live in. Norman Bethune College is associated with the Faculty of Science and Lassonde School of Engineering. Students in these faculties, and those that are in the Bethune Residence are automatically members of the college.
Norman Bethune College was established in 1971 as "College G". We started out in the basement cafereria of the Steacie building and moved into our current location when it was completed in 1972. At first oriented towards "African Studies" and then "Third-World Studies", we transitioned our interdisciplinary theme to "Science and Society" at the behest of of York President Harry Arthurs in 1988.
Each college has a banner or flag. Ours was designed by Brian Fisher in 1972: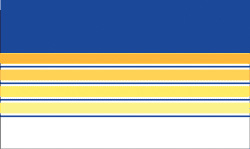 Our symbol is the dragon: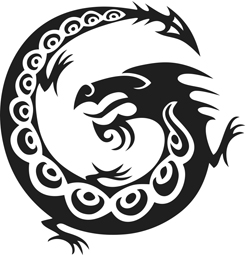 and it's also our mascot: