Graduate Peer Mentors are graduate students and Alumni with substantial post-graduate, professional school, and/or employment experience who care about student success and mentor upper-year students in their 2nd, 3rd and 4th years.
Vision
A Bethune College, peer-based academic service, in which upper-year students are paired with graduates and graduate students to explore future career opportunities in graduate and/or professional schools.
Mission
Facilitate the decision-making process for choosing future career paths for undergraduate students.
Advise upper-year students on course/degree selection, application procedures, interviews, research opportunities, etc.
Ease the transition for undergraduate students to graduate/professional schools.
If you would like to speak to a Graduate Peer Mentors for some advice on future career direction, please place your request at this link: REQUEST
To see bios of our Graduate Peer Mentors, please click here.
Recruitment
If you have any questions or concerns or would like to be a Graduate Peer Mentor, please contact the GPM program coordinator Ariana Fathi at bcgpm@yorku.ca.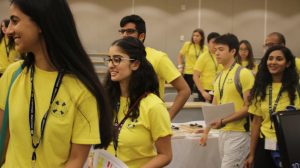 Our  Graduate Peer Mentors
NAME

CREDENTIAL, CURRENT MAJOR/OCCUPATION

AREAS OF EXPERTISE

ARORA, PUNEET

BSc. Kinesiology & Health science, MSc. Kinesiology & Health science candidate, Neuroscience diploma candidate.

I have experience applying to professional degree programs in Ontario in the field of rehabilitation (PT, DC, etc.). I worked in the not-for-profit sector for 2 years. And I am a certified strength and conditioning specialist (NSCA certified) with 3+ years working with normal/healthy populations, as well as chronic diseased, youth, and professional/varsity populations.

CAPPADOCIA, DAVID

PhD Candidate in Kinsiology & Health Science (Neuroscience)


Graduate School, Science to Business, Consulting


CHRISTENSEN, REBECCA

BASc Public Health, MSc Kinesiology and Health Science, Research Coordinator for the Wharton Medical Clinic. 

 Programs such as: Public health (thesis and non-thesis based options), Health Policy, Math-related graduate programs and Medical School. I also have a lot of experience working with the Ontario Public Service (i.e. the provincial government) in research, and policy and program development.

COSTANIAN, CHRISTY

BSc Biology, MSc Epidemiology, PhD candidate Epidemiology

 I have knowledge in  applying for  graduate programs (thesis and non-thesis based options) across various disciplines,  as well  medical and dental school, nursing and midwifery.

DAVIDSON, KARL

HBSc. in Physics (York University), MSc. Physics (University of Guelph, current)

Applying to graduate schools, contacting and networking with professors and other graduate students, preparing for and giving talks/lectures to students and professors.

DAVIS, ZOE

PhD candidate in Earth and Space Science (Lassonde School of Engineering), BSc in Environmental Science (Spec Hons), physical stream

Expertise in applying for graduate school and government positions; networking; professional development; translating academic skills for jobs outside academia. Research subject areas: air pollution, atmospheric chemistry and physics, environmental monitoring.

DEHGHANSAI, NIMA

B.A. Honors in Psychology, Candidate in MSc Kinesiology and Health Science

I have good amount of experience with respect to research, how to approach professors for positions within labs, applying for scholarships, major of psychology and sports. Also specialize in physical activity and health benefits associated with it.

DURANT, ANDREA

HBSc Biology, MSc Candidate Biology

Applying to graduate school, as well as medical school

FUJS,WILLIAM

HBSc. Chemistry (York), MSc. Chemistry Candidate (York)

Applying to graduate schools and contacting Professors for research positions. Preparing research presentations for conferences. Also, applying skills/experiences learned at school to join the workforce


GAGARINA, VARVARA

HBSc Biochemistry, MSc Candidate Biology

I also would be able to provide mentoring on how to apply to professional schools (medical school) and find volunteering opportunities.

HARRIS, DEANNA

hBA Humanities (York), MSc Biology (York), and MT (Master of Teaching) Candidate (U of T)

Getting into graduate school and the application process, building an academic resume and writing a good statement of intent, being a part-time graduate student in science, funding for graduate studies, undergraduate theses, research practicums, talking to professors, finding an appropriate graduate supervisor, exploring your academic options and preferences, course selection, volunteering, time management, stress, mental health and support, academic resources on campus....among many other things.

HOMAYOUNI, SIROUS

Physics, Mathematics

 

KAMRAN-DISFANI, ROZBEH

HBSc Biology

I can help students who want to apply for medical schools and dental schools, both in Canada and the US. And due to my research experiences, I can share my knowledge regarding different research opportunities on campus.

KAZEMI, ASAL

HBSc General Science

I can provide students with information about physical therapy grad-schools

KIRIELLA, JEEV

BSc Kinesiology, MSc Kinesiology, PhD (candidate) Kinesiology

How to contact researchers/profs and how to find the right fit (lab and program)

MOGHEI, MAHSHID

BSc Honours Science (University of Waterloo), MSc Candidate Kinesiology and Health Science (York University).

Having completed my MSc and currently doing my PhD here at York University, I can share my knowledge and experience with undergraduate students in the following areas:

-Course selection 

-Graduate School Applications (CV, references, etc)

-Contacting professors (Do's and Don'ts)

-Interview preparations

-Academic support (in the field of Molecular Biology, Nutrition, Anatomy and Health )

-Adjusting to grad school lifestyle

MOGHIMI, ELNAZ

HBSc Biology/Psychology, MSc candidate KAHS & Neuroscience Diploma

-Fitness industry jobs

-Graduate and medical school application

-Preparing for interviews

-Writing a resume and cover letter

-Presenting at conferences

-Connecting with professors for research positions (i.e. thesis, independent study, graduate school)

MOHABIR, VINA

BSc Honours Psychology, MSc Kinesiology & Health Sciences (Cand.)

Graduate School Application, Scholarship Application, Getting involved with research, How to contact professors, Presentations, Getting involved on Campus

MOURAVIEV, ANDREI

BSc Honours (Physics), MSc Medical Biophysics at UofT (in progress)

Graduate school application process; Course selection; Skill development; Choosing career paths; General advice on life, academics, and mental health

NADEEM, UZMA

BSc Honours (Biochemistry), MSc (Biochemistry), MSc (Molecular and Cellular Biology), PhD candidate in Molecular and Cellular Biology

Graduate school application process, MSc and PhD programs, Time management, Course selection, Volunteering opportunities

NEWBURN, LAURA

HBSc Specialization Biomedical Science, PhD Candidate Molecular Biology


Grad school applications, grant/scholarship applications, and obtaining research experience as an undergraduate.


PARDISNIA, SARA

 BSc Kinesiology, MSc Candidate Kinesiology

Medical school, Osteopathic Medical School, MSc programs (especially in Kinesiology), Canadian and American medical schools, osteopathic medical schools.


PESAH, ELLA

B.Sc. Honours (Biology and Kinesiology), M.Sc. Student (Kinesiology)

- Graduate school applications

-Professional school applications (MD)

-Scholarship applications

-Volunteer Opportunities (at York and externally)

-Course selection

-Time management

-Networking and Presentation skills

-Clinical Research

PHAM, THUC-NGHI

HBSc Biomedical Sciences, MSc Candidate Molecular and Cellular Biology

Applying to graduate school; volunteering and research opportunities at York; transitioning between undergraduate to graduate studies; contacting professors; Science Education opportunities

QUDRAT, ANAM

HBSc Biology (Biomedical Science) [York University], PhD candidate (Biomedical Engineering) at IBBME [University of Toronto]

cellular/molecular biology, cancer genetics/research, quantitative biology, biomedical engineering, dry and wet lab experience, industrial research/fellowships, medical and graduate school application procedures

PROPP, RONI

HBSc Biology at York University, MSc Candidate in Rehabilitation Science at University of Toronto, Research Assistant at Women's College Hospital & The Hospital for Sick Children

I can help with medical school applications and finding volunteer opportunities, especially at hospitals, among other places!

RAHMAN, REEMA

BSc Honours Biomedical Science, MSc Biomedical engineering

Course selections, research opportunities, grad school applications, biotechnology research, bioengineering research 

RAJAGURU, VENILLA

PhD candidate STS

Mentoring STS subjects on technology; listening and

counselling/advisory talks on health/nutrition (avoid being hooked on coffee),

and time management.

SIU, RYAN

HBSc Biology ('13), MSc Biology (transferred), PhD Biology Candidate, Neuroscience Diploma

MSc and PhD programs, Professional Schools (Dentistry, Medicine, Law), Research Volunteer, School Life Related Services, Academic Advising/ Resources.

SOLOMON, KARINE

HBSc Biology

I am happy to answer questions about any biology-program related topics, as well as research internships and applications to medical school.

SUTHERLAND, CALLUM

BComm Business Management, MA Science and Technology Studies, PhD Candidate Science and Technology Studies

Applications to graduate school in STS and related fields; funding applications to SSHRC, OGS, and related funding bodies; resumes and personal branding.

TEICH, TREVOR

Research Assistant. BSc Kinesiology and Health Science, MSc Kinesiology and Health Science

Studying for and writing the MCAT, Applying to medical schools both in Canada and the United States, Medical school interview preparation (MMI)


WONG, CHRISTINE

HBSc KINE, PhD candidate KAHS/Neuroscience

 Molecular/Cellular/Behavioural research, Contacting professors, Volunteer research opportunities, MSc and PhD programs, OGS and NSERC scholarships, Conference preparation, and Resources for career options.