Dear Bethune College Students,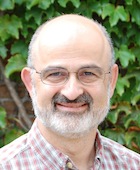 Welcome to Norman Bethune College. We hope you will come to think of this as your personal part of York, where you can be a part of things and always feel at ease.
The colleges exist within the university to create a stimulating and supportive environment on a more human scale. Students can easily feel lost in the vastness of York University, but we want you to feel very much at home. At Bethune, you will find an amazing array of extracurricular activities, clubs of all sorts, athletics, off-campus events, and serious seminars and lectures. The college academic program includes courses on a variety of topics, the Life Sciences Help Centre, Wednesday Workshops, the Writing Centre (to help with lab reports and essay writing) as well as academic and career advising. The Bethune College building provides a comfortable place to drop in, relax, have a meal, study, and meet other students, faculty, and staff.
Many people are here to help you; you just have to ask. We are in Room 207, where you will always be welcome.
John Amanatides
Telephone: (416) 736-5164
E-mail:    amana@yorku.ca