Dear Bethune College Students,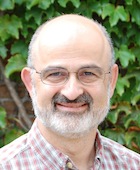 Welcome to Norman Bethune College. We hope you will come to think of this as your personal part of York, where you can be a part of things and always feel at ease.
The colleges exist within the university to create a stimulating and supportive environment on a more human scale. Students can easily feel lost in the vastness of York University, but we want you to feel very much at home. At Bethune, you will find an amazing array of extracurricular activities, clubs of all sorts, athletics, off-campus events, and serious seminars and lectures. The college academic program ranges from credit courses on a variety of topics, Peer Mentoring, Free Peer Tutoring, PASS Study Groups, Wednesday Workshops, the Writing Centre (to help with essay writing) as well as academic and career advising. The Bethune College building provides a comfortable place to drop in, relax, have a meal, study, and meet other students, faculty, and staff.
Science and its place in the world is the special focus of Bethune College. The college is affiliated with the Faculty of Science and Lassonde School of Engineering and their related programs. Students in these faculties and those that are in the Bethune Residence are automatically members of the college. Bethune College is also the home of the Science and Technology Studies program that spans both the Faculty of Science and the Faculty of Liberal and Professional Studies. The editorial offices of ISIS, the international journal of the History of Science Society, are located right here in the college. If you have an interest in science or its impact, this is the place to be.
Bethune College is also home to the Kinesiology and Health Science department. You will find the main departmental offices along with many faculty offices and research labs here.
Many people are here to help you; you just have to ask. The Office of the Master is in Room 207, where you will always be welcome.
John Amanatides
Master, Bethune College
amana@yorku.ca