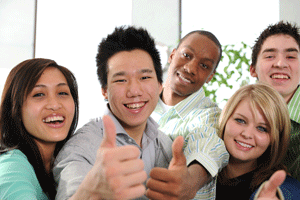 Bethune's Life Sciences House is the home for approximately 40 students in Biology, Biochemistry, Biomedical Science, Biophysics, Chemistry, and Kinesiology and Health Science, all interested in living and learning together.
Some advantages:
Easier for you to get to know your classmates, find people to study with, and build your networks
All of you are enrolled in the same Life Sciences core courses and labs.
Facilitated study groups help you navigate challenging course material and show you new ways to approach difficult course concepts
You can participate in out-of-class activities that relate to your field of study, like trips to experience first-hand real-world applications of your knowledge.
This Coed house is located on floors 11 and 12 of Bethune College Residence. These traditional-style rooms are both single and double occupancy with shared bathrooms and common rooms. Floor plans are available here. Please refer to plan for floors 7-14. A meal plan would be required.
If you are a Life Scicences student and are interested in living in Life Sciences House, select Bethune Residence as your FIRST residence preference and Bethune Residence- Life Sciences House as your themed floor preference on the residence application.
We encourage you to enrol in the same sections/labs to maximize the benefits of Life Sciences House.
For the second year in a row, the Life Sciences House has won the intramural House Cup!